Today I'm sharing my fave cinnamon cake recipe with you. I promised this in my very first blog post, and of course I want to keep my word. Sweets are my guilty pleasure and this cinnamon cake is sweet, but not too sweet. Just the way I like it. Read more and learn how to make this delicious cinnamon cake yourself.
CINNAMON DELIGHT
There is something about cinnamon. I just love the taste of it. Like in this cake, or what about cinnamon rolls [oohhh my do I love those]. And what do you think about cinnamon in a smoothie? [I can do healthy as well!] And as a spice on its own, cinnamon truly is healthy. But you can read loads of other blog posts about that, so I won't bother you with it. I like it right where I can see it, on my latte for instance.
WITH LOVE
Let's be honest, how cute is it to decorate your latte? Or just give a little something extra to presenting your cake, with love. I got these coffee stencils at Søstrene Grene. They have so many cozy and beautiful products, which really make sure you can create the ultimate hygge feeling at home.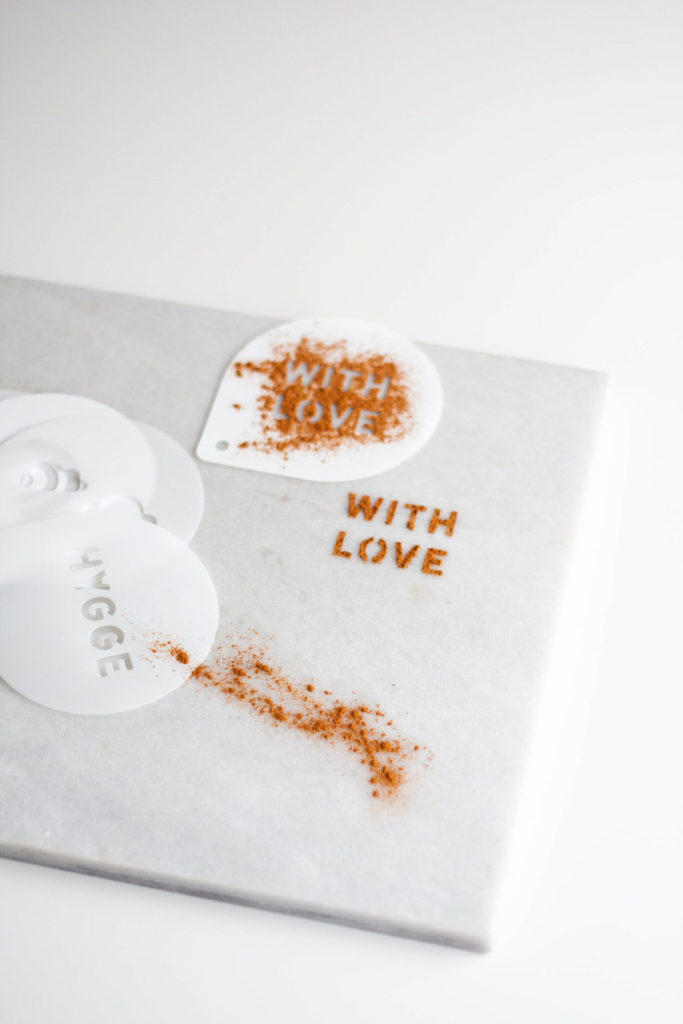 HOW TO MAKE IT
INGREDIENTS
200 g unsalted butter
200 g self-raising flour
4 eggs
1 teaspoon grated lemon zest
2 teaspoons ground cinnamon
15 ml stevia [or honey]
pinch of salt
WORK YOUR MAGIC
Preheat the oven to 160ºC.
Grease a loaf tin and line with baking paper [or through in some flour].
Beat together the butter with stevia [or honey] until creamy.
Split the eggs.
Blend the egg yolk and the grated lemon zest with the creamy butter and beat until light and fluffy .
Whisk the egg whites with a pinch of salt until soft peaks form.
Carefully fold in the egg white foam with the butter mixture.
Sift together the flour and ground cinnamon. Add the flour and cinnamon to the mixture and carefully beat using slow movements until smooth.
Pour the cake mixture into the tin and bake for about 50 minutes.

Now, remove your beautifully baked cinnamon cake from the oven and turn out onto a rack to cool.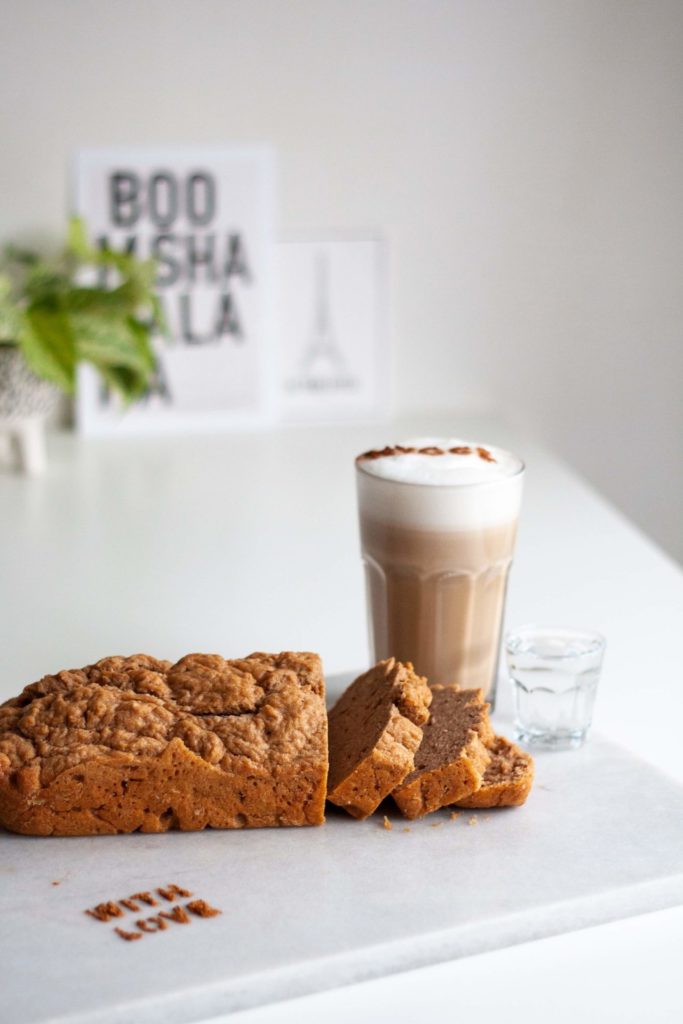 Bon appétit
After the cool down, it's time to taste your delicious, home made cinnamon cake. For a little extra sweet, just add some whipped cream.
Of course I would love to see your beautiful and delicious cinnamon cake. Let me know what you think below and share your picture on Instagram with #wheninparisblog.
W/ love, from Paris! XO