WELCOME!
It's been a while! Time to welcome you to my petit chateau!
I moved, again… For the third time in a year and a half. But, I'm planning to stay for a little longer this time. Besides recipes, I finally can share more interior inspiration with you. Like to see more? Keep reading!
HOME
I finally found a place where I want to stay. A brand new place just for me! How amazing is that?! Almost two years ago my boyfriend and I broke up and after that I was searching for a new home. The places where I lived before were never going to be that, so I was searching for a place to really stay, until now. Sometimes you just have to turn things upside down, to make them right side up. So, I left the city I grew up in for this petit chateau [or apartment, just how you like to call it]. Hopefully I will be able to call this place home soon.
Since the first week of May I am the proud owner of my own place again. That meant I had to go shopping! And I can tell you… I LOVE shopping! Also, since this place is for me and me only, I could buy whatever I wanted. If that doesn't sound like music to your ears, I don't know what would.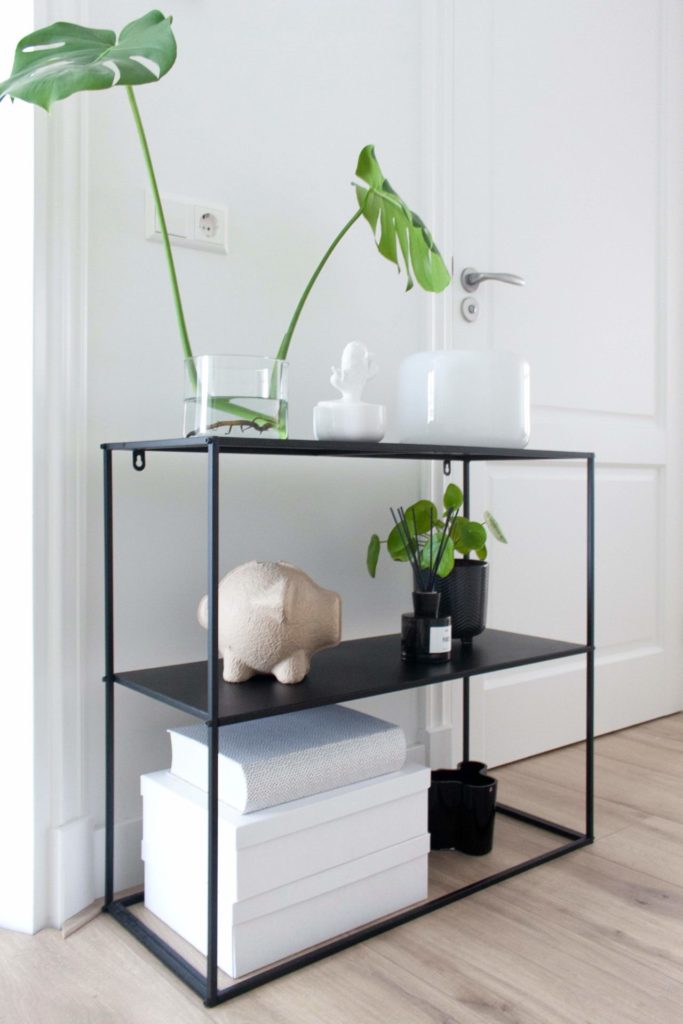 Being able to finally buy what-e-v-e-r I want meant, definitely buying the Qeeboo Ribbon chair I think is so cute! No picture yet though, because I'm still [after five weeks] waiting for my table that would be delivered within 10 working days. But, YAY for the cozy picknicks in the living room!
Also I got this amazing cabinet for all the glassware I have. Like you can read in the about me section, I love cooking. And with that I adore all sorts of tableware. My grandparents had a pottery factory and a store. The store and factory closed when I was little but my mother always had lots of beautiful tableware. Also, I remember that she always lifted the plates when we were in a restaurant to see what they were from. I do that same thing.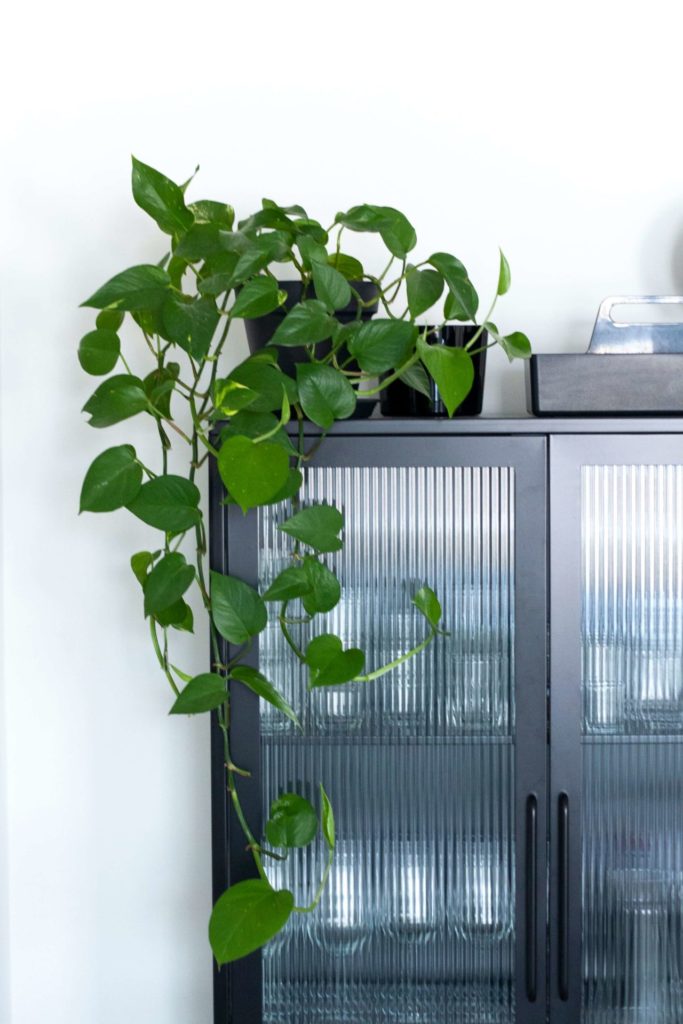 FURNITURE
When all my furniture will be delivered, which will be by the end of this month, I can finally show you everything! Main things I'm waiting for are the sofa [currently while writing this, sitting on an inflatable sofa haha!] and the dining table. In the meantime the blinds and curtains can be hung.
As soon as everything is finished I promise to share more with you! In de meantime, I will keep sharing on Instagram using #wheninparisblog. Go take a look and follow for more inspiration 🖤
W/ love, from Paris! XO