It's been a while. Almost a year since I wrote last. Time has flown by so fast the past three years [maybe tell you about the other two years later]. A year ago I got the key to my apartment and since then I went awol. But I'm back and here to stay! I found my creative mojo again [still searching too] and realized I love doing this. Also there will be a lot freebies, including a free background May, so keep reading.
PETIT CHATEAU
Like I said, I got the key to my new apartment. And I love the place, my very own petit château. Finally I was able to furnish a house all by myself and let me tell you, I'm good at that. I have an all black dining area. Which makes my house sound big, however it's nearly in my living room. Basically, the kitchen, dining room and living room are really close to each other. But it's not small, it's cozy. I like cozy [also there is less to clean, so double win]. My living room is some sort of grayish and houses my fave spot, the couch.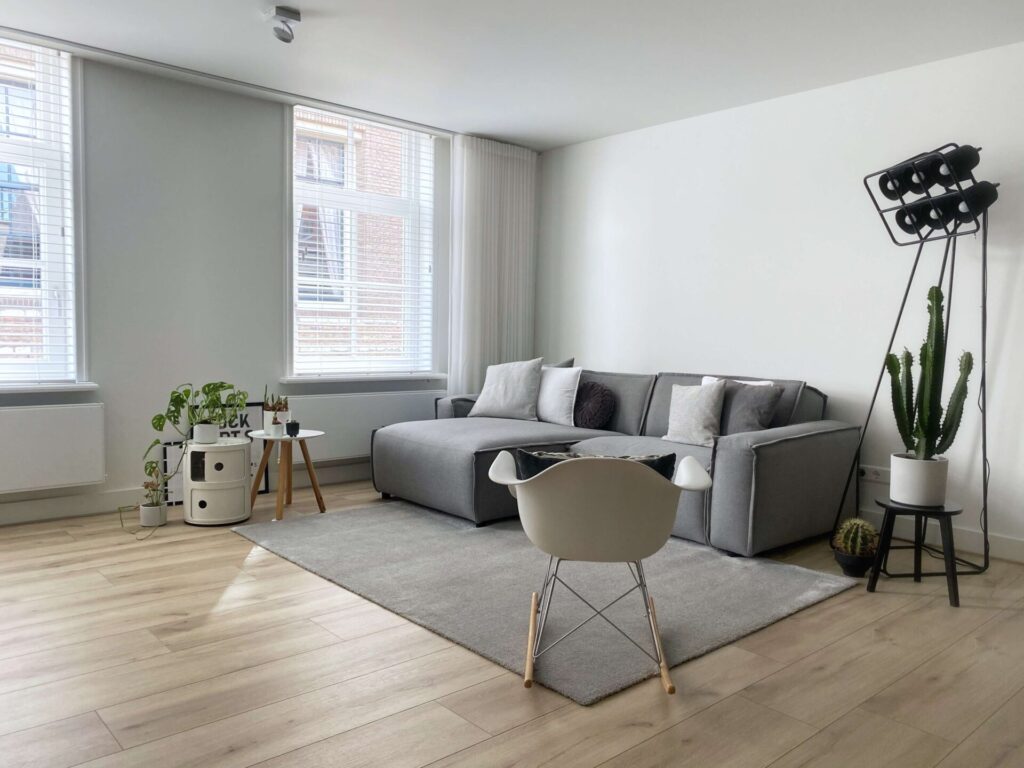 BEDROOM
The bedroom is almost completely white with a touch of black. It's the lightest room I have and I love that. I like everything being bright and fresh when I wake up [or at least an hour after the morning mood disappears]. Also I finally got myself the gorgeous Vertigo lamp from Petite Friture. I absolutely adore the shape and how graphic lines on the walls and ceiling when the light is on. Now I only have two design lamps left on my wishlist.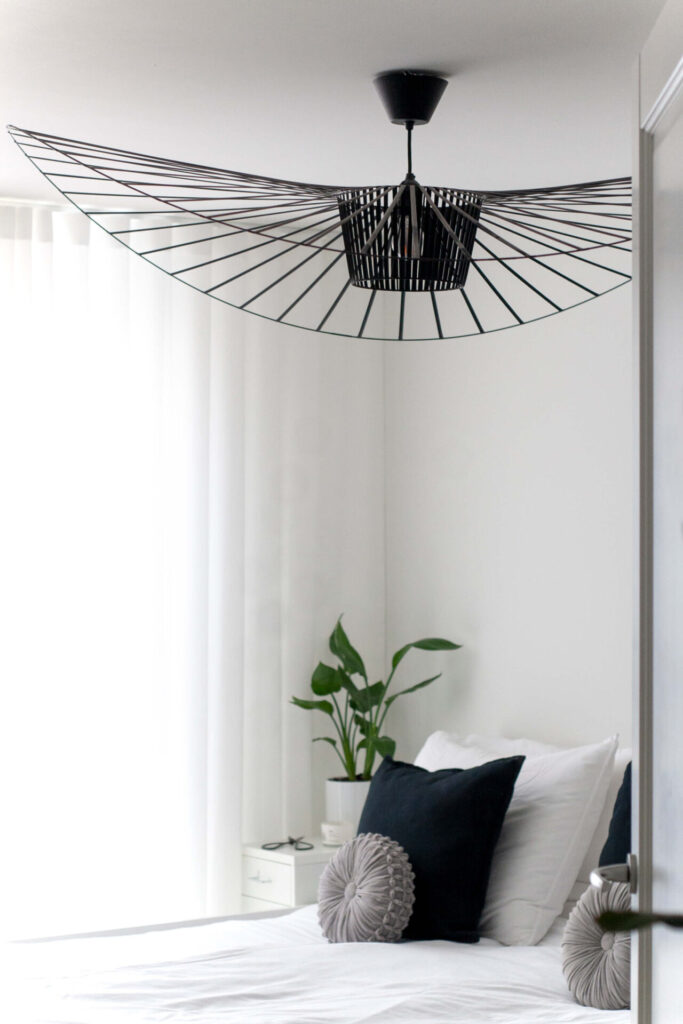 FREEBIES AT LAST
As promised there will be a lot of free downloads coming your way. Every month there will be a new desktop background with inspirational quote and a calendar. May is the first month so make sure to come back in June for a new one. Also I like the idea of posting stories on Instagram with cute backgrounds for your phone. All you have to do is make a print screen et voilà! I'm working on those right now and there will be backgrounds with prints as well as with quotes, because I'm a sucker for quotes. Hopefully you will enjoy them ♡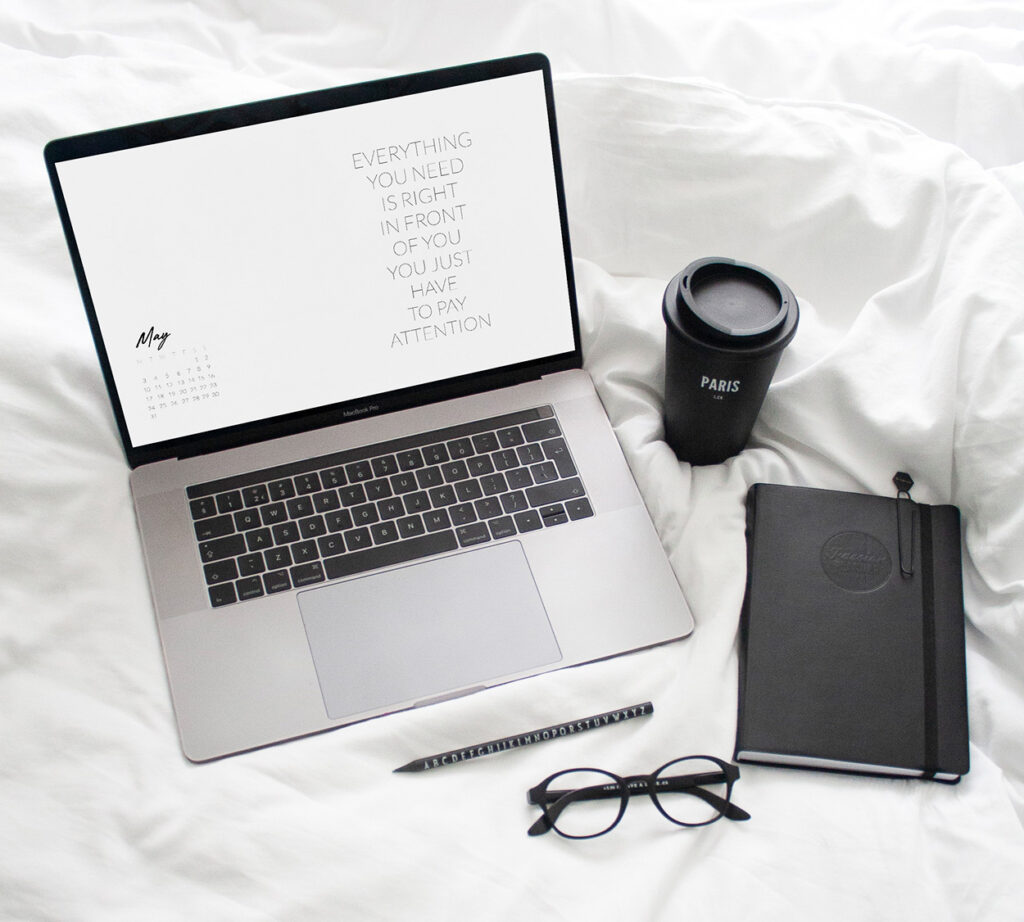 Now GO GO GO and download the free background May, right here! Love to hear your thoughts on the background & other freebies.
W/ love, from Paris! XO